Professional Headshot Pricing
I limit my bookings each day to a maximum of two sessions per day, one morning session, and one afternoon.
One of the benefits is you essentially get all the time we need for our shoot.  I don't do 30 minute sessions, 60 minute sessions, etc.  
When I was in the military, we had a saying… "Train to standard, not to time".  I use this philosophy because I don't want to limit you to 10 minutes if we need  120 minutes.  I also don't want to waste your time if you can knock it out in 10 minutes either.  
The reason is so we can all relax and get the shots you need.  I'm not going to keep you there any longer than you need to be (I know you're busy), but we also don't need to rush your headshot session because somebody else is booked in straight after you.  
Each person gets the attention they deserve and need in order to get headshots you'll want.  
It's more important to me to provide quality work, not a 1000 photos you don't want.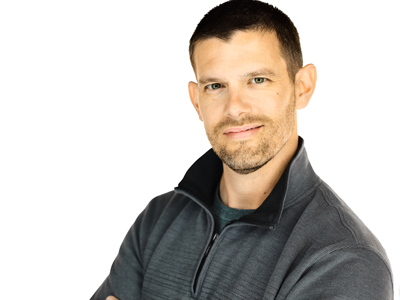 It's my job to coach you in front of the camera for your best shot.  Whether you know it or not, you have a better side.  Some people are ambi-facial or, both sides work equally.  A majority of us don't have this though, including me.  The only way we will find out, is to get you in front of the camera and WORK IT!  
I'll also be coaching you through your expressions, angles, positioning, hair… all the stuff you don't need to worry about.  
It takes a little time to relax in front of the camera to get the expressions you need, so rushing is not an option here.  
You need to be comfortable not only in front of the camera, but in your cloths as well.  This is the perfect time to get new cloths or suit, and to also get something fitted.  If you feel great in your cloths, you look better in camera.  
We don't have a limit on outfit changes and we recommend you have several ready to go for your headshot.  Definitely have a jacket and a button up shirt for a formal and relaxed look.
HAIR AND MAKEUP:
We have hair and makeup available upon request from several of our preferred vendors.  If you prefer to do your own, that is fine however, there is a difference in makeup for a photo-shoot and everyday use.  Many people who haven't worked with a photographer feel as if they have too much makeup on.  It's very common, and it's o.k., as long as it is well done.  That's why I prefer to stick with professional makeup artists.   
WE REVIEW PHOTOS THAT DAY
Once or twice throughout the session, we'll review your photos.  We'll talk about what you like, don't like, I'll offer my professional opinion and if there is anything you want to change, we'll fix it on the spot.  
At the end of the session, we'll sit down, grab a coffee and review all of the images we shot.  From there, you'll pick your favorite shots to be professionally edited and retouched. 
I'll give as much or as little input as you like on what the best shots are, as it's nice to have an opinion other than your own in what we look like.  
As well as the High Resolution JPEGs, I'll also make sure you have the custom size for web resolution, and black & white for both High and Low resolution as well.   That will save you time trying to figure out what size you need to make it. 
The headshot session fee is $199. This includes:
• Morning or Afternoon Session
• Unlimited Outfit Changes
• Shoot Preparation Package
• One-on-One post session (Image review & selection)
• 5 Star Experience
Your final images are chosen individually at the end of the session. This puts you in complete control of the final cost depending on how many images you require.
($99 per image w/professional retouching)
I don't want you to pay for more than you need, and every person has different needs, not packaging images together makes sure you're not over committing or under committing in terms of how many images you require from the session. You can simply decide on the day.
I'm fully committed to making sure your headshot is the very highest quality and is working for you and representing you in the way you need it to, while making you look great. A huge amount of my business is based on referrals. My aim is for you to leave the shoot and tell your friends all about your new headshots and what a great experience it was.
Group business & corporate headshot packages are available on location.
Please contact for more details.