Ever wonder how you can improve on your social media and your branding?
To often I see many people screw up branding when it comes to their small business. Now, this isn't just for small business owners, this also includes anyone in sales, real estate, doctors, lawyers, etc.
Even though you may not technically own a small business, you should be operating as if it was. At least if you are performing at your best.
The very first image anyone identifies with you is your profile photo. This is where you should be creating the largest impact for a 1st impression. You have 1/10th of a second to make a first impression with a photo.
This was proven by Princeton University doing psychological studies to determine how fast individuals determine a person's attractiveness, likability, competence, trustworthiness, and aggressiveness. As they found out, it only took 1/10th of a second.
This is why it is EXTREMELY IMPORTANT to make an impact with your profile photo. Not only on your website, but your social media profiles as well.
I can sit here and tell you it's important all day long but what does that really mean? So here are a few tips to improve your profile photos.
This happens all the time, especially on LinkedIn.  I see so many profile photos of people that have a 1/2 body (waste up), 3/4 (knee up), and full body shot that no one can even see who you are.  
These are not the photos you want for your social media profile.  You should be going for a traditional headshot which is a photo from your upper chest to the top of your head.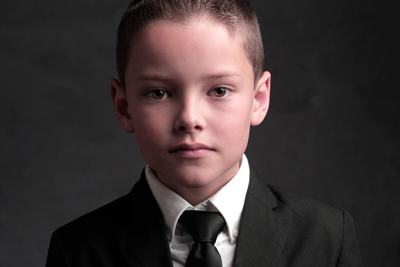 Headshot – Photo from upper chest or shoulders up which is ideal for social media profiles such as Facebook, Instagram, and LinkedIn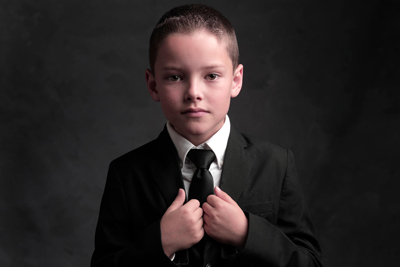 Business Headshot or 1/2 body.  Typically a photo from the waist up.  Common for website use or printed material.  
Even though it doesn't seem to make a huge difference here, it comes into play on your social media profile when you are looking at something about 3/8″ wide.  Think Facebook and Instagram, there may be some variation in size but generally, they are all around 3/8″ for your profile photo.  
Now, take a look at the images below.  They are the same images above however have been sized to 3/8″, 1/2″, and 3/4″ like you would see on a social media search.  LinkedIn gives you a little more room at 3/4″ but not much.  

Business Headshot (1/2 Body) LinkedIn

Headshot – Regular Profile Size, Facebook Profile
Business Headshot (1/2 Body) Facebook Profile

Headshot size during a search result Facebook
Business Headshot (1/2 Body) during a search result – Facebook
Give yourself the opportunity to be recognized with an up-close headshot.  As you can see above, a 1/2 body photo doesn't have the impact and ease of recognition if you have a dozen other profile photos next to yours on a search.  
Look, everyone is self-conscious about something in their photo.  We ALL have something we don't like about ourselves, guess what, no one else notices those things.  
You are the worst critic for your photo and you always notice something that doesn't matter to anyone else.
Get that sucker zoomed in to a traditional headshot and get noticed.
A group shot in your profile photo is death to your marketing.
Personally, if I'm looking for a particular person, I stop searching after about 2 searches.  Maybe 3 if they are lucky and really wanting their service.  
Now, when someone is looking for you and see a group photo, they don't know your page at all.  With 3, 4, or 5 profiles coming up, they are going to be lost.  They are comparing every other photo near them to hopefully find the right contact or business information.
Here is how those group photos are looking on social media.  If this is you, it's time to change that sucker out to a professional headshot.


Group photo – Regular Profile Size (Facebook)

Group photo during a search result Facebook
Don't get me wrong, I love all the guys I deployed with in the above photo but it has a place and time. I wouldn't be caught dead with this in my profile photo because I'm trying to attract the right clients and people I want to be around.

If you absolutely need to have a group photo up, it needs to go in a banner, website or in a separate post for your social media. A profile photo is not the location for your group.
One thought to consider: You have no idea how many people you are losing because they can't find you.
If your profile photo isn't ringing to your next client about your professionalism, how are you going to get a meeting?  Set the standard and tone right away before they even pick up the phone or email.  
It comes down to expectations.  Your next client expects you to handle their service professionally.  Do they see a professional or do they see you wandering the world on vacation?  Will you be wandering the world with your vacation photo while providing a service or product to them?  
I hope not but that is what they are seeing on your profile.  The person who is going to help them and how they will handle the job.  
I'd be willing to bet, your next sale could easily pay for a professional headshot.  What if you had 1 or 2 more clients contact you because of your profile photo every month, week, or day?  Would that be worth it?  
You already know the answer to this. 
Everyone has a picture in their mind about the perfect client for their business.  What do they look like to you?
Your perfect client also has a perfect picture in their mind as well.  They are looking for someone who is confident, approachable, and can get the job done.  
Their 1st impression of you was nailed in 1/10th of a second.  Before they could even move that mouse anywhere on their screen or tap a button on the phone, you've been judged.  
It's pretty easy to figure out but "which one does not look like the other"?  Family and fun definitely have its place but also recognize you may be losing your next client from lack of recognition or professionalism.  
Be Confident, Be Approachable
Everyone loves a great smile but, believe it or not, you can over do it.
There comes a point in photographs when a friendly smile becomes more than just a smile. It can become quirky, show how uncomfortable you are in front of the camera, and lead to an unfavorable headshot.
Keep your smile natural, and completely expect to take some time in front of the camera to get over "camera-shyness". Those used to being in front of the camera can knock it out. Your experience lawyers and CEO's who have multiple headshots through their career are a breeze, in & out because they know the look they are striving for.
If you don't spend a majority of your time in front of a camera, I HIGHLY recommend getting a standard headshot session (about an hour) and ditching any mini (10 – 15 minutes) sessions.
If you are wondering how much a headshot will cost you, go here.
While smiling is always great, it needs to be controlled and natural. Your next client needs to see someone who is approachable. should be working.
It takes a combination of confidence and being approachable for someone to really enjoy your headshot and to think you are going to get the job done well. Small, subtle little changes, make all the difference in the world.
If you don't have someone watching what is going on with your facial expressions, you may have an approachable look, but your confidence may have gone right out the door.
 You have to start evaluating your own personal headshot and profile photos.  Don't be afraid to ask someone what they think, but find that  person who will give you an honest opinion. 
Everyone is self-conscious about something in their photo.  We ALL have something we don't like about ourselves but guess what… no one else notices those things.  You are the worst critic for your photo and you always notice something that doesn't even ping on someone else's radar.
If you are interested in a professional headshot, feel free to reach out to us to see how we can help by contacting us HERE